Welcome to my blog, hope you like it. Feel free to comment on the blog. If you want to also post on the blog, notify me at soukousman@gmail.com
Monday, September 30, 2013
Posted by

ContentFLowSwagger
at Monday, September 30, 2013
2 comments:


Friday, July 12, 2013
DEPARTURE of CHOC STARS
By around the end of 1985, Bozi Boziana was fired for recording outside the group such as the classic LP "Sandu Kotti", Teddy Sukami's Elombe (featuring vocalists Kanda Bongo Man & Dany Engobo who later went on to record his first LP "Megot et Dany"), and with fellow-colleague Zaiko drummer Ilo Pablo recorded the first version of the hit "L'Oiseau Rare" which was later remade with the group Zaiko Familia-Dei (1990).
By this time, Ben Nyamabo was who now sole-leader of the group, acquired Nzola Ndonga 'Petit Prince from Victoria Eleison. Following Bozi's departure, leader of the short-lived Historia Musica, added his voice to the Choc Stars along with Lasa 'Carlito' Ndombasi from OK Jazz.
Here's a taste of what Bozi cooked up in Choc Stars:
Musicians:
Vocals: Bozi Boziana, Djuna Djunana, Petit Prince, Ben Nyamabo
Lead Guitar: Roxy Tshimpaka (Le Grand Niaou)
Mi-solo Guitarist: Carrol Makhamba
Rhythm Guitarist: Teddy Acompa
Bass: Djo Mali Bolenge
Drums: Otis Edjudju (RIP)
Percussions: Ekoko
Animation: Dituala
Musicians:
Vocals: Bozi Boziana, Djuna Djunana, Monza 1er, Ben Nyamabo, Defao, Petit Prince
Lead Guitar: Roxy Tshimpaka!
Mi-solo Guitar: Carrol Makhamba!
Rhythm Guitar: Teddy Acompa!
Bass: Djo Mali!
Drums: Otis
Atalaku: Dituala
Percussions: Ekoko
Vocals: Bozi Boziana, Koffi Ali-baba, Adoli, Defao
Lead Guitar: Sedjo Kha
Mi-solo Guitar: Carrol Makhamba
Rhythm Guitar: Teddy Acompa
Bass: Dada Acome
Drums: Otis Edjudju
Percussions: Dituala et Ekoko
SESSIONS (DURING THE TIME OF CHOC STARS):
This is from fellow Zaiko rhythm guitarist (deceased) Teddy Sukami's Elombe LP. I advise you to get it!
Vocals: Bozi Boziana, Dany Engobo, Kanda Bongo Man
Lead Guitar: Diblo Dibala
Rhythm Guitarist: Rigo Star
Bass: Pablo Lubadika
Drums/Percussion: Domingo Salsero
This is the first version of the classic "L'Oiseau Rare" was later remade for the self-titled LP in 1990. The year is 1984. I sadly don't have the credits of the musicians who played in this recording.
These two are both from the "Sandu Kotti" LP (1984) which created great success!
Vocal: Bozi Boziana
Lead Guitar: Rigo Star
Rhythm Guitar: Teddy Sukami
Bass: Pablo Lubadika
Drums/Percussion: Domingo Salsero
THE START OF ANTI CHOC STARS
Meanwhile, the fired Bozi Boziana went on to form a new band went on to form a band of un-knows. Anti-Choc, the group's provocative name, succinctly summed up his name feelings towards musicians who had sacked him. Yet he claimed to be happy with the opportunity his dismissal presented. He still had to answer to producer/band leader/instrumentalist Verckys Kiamuangana, who put money for equipment, but as long he observed his contractual obligations, Bozi was free to follow his muse. Bozi assembled a collection of young, inexperienced musicians whom he mold into stars. Givè Djo Nolo, a multi-instrumentalist with a pleasant voice, was one of the first to sign on. Djo Nolo had worked in some lower-tier bands but have never made to first ranks. Fifi Mofude, who had sung with Kossa Kossa, and along with the help of Gladia, Adoli and Guy Kalume who also were in Choc Stars. The output that came out was the first single Bezi/Explication Sissi (EVVI 58)
Musicians:
Vocals: Bozi Boziana, Gladia, Guy Kalume, Adoli, Fifi Mofude (RIP)
Lead Guitar: Matu Kabangu
Mi-solo Guitar: Micha Brown
Rhythm Guitar: Lidjona
Bass: Ngouma Lokito
Drums: Vechiko
Percussions?
The solo guitarists that were in the beginning of Anti Choc were Matu Kabangu and SOS Watondo (played on "Masanga" LP). Also bass wizard Omba Shungu alias Ngouma Lokito relatively unknown at the time, was by Bozi's side since Choc Stars.
Here's an interview with fellow journalist/friend Scott Shuster interviewing the career of bassist Ngouma Lokito.
J'adore guitare bass!
Now after the integration, came out the classic hit "Mansanga" which was composed by Djo Nolo.
The original was played by guitarist SOS Watondo, who had played with bands such as: Choc Stars, Langa Langa Stars, Monza Premier's Stars Magnats, along with a couple others.
Here's more fantastic early Anti Choc work (when Djo Nolo was in the band):
Still in the year of 1987, Bozi added a young 14 yr old female singer named Afi-Kiabelua but her presence in the band was short. However, she released a LP with Zaiko Langa Langa backing her up.
THE ARRIVAL OF SOLO GUITARIST DODOLY
Still in the year 1987, vocalist-animateur Wally Ngonda (RIP) and Kidima Dodoly departed from vocalist Bipoli's Victoria Veritable Principle onto Bozi's Anti Choc. They introduce themselves with a new LP titled "Department S".
Solo Guitarist Dodoly was one of the leading components into contributing the popularity of Anti Choc, nicknamed "la machine a coudre" which is French for "sewing machine" because how fast his fingers go along the fret-board. He reached the apex of his popularity throughout the 80s and early 90s of Bozi's recordings.
DEPARTURE OF DJO NOLO
Anti Choc reached their biggest shock in the middle of 1987 when Djo Nolo quit, taking Dodoly, along with a couple of lesser-known musicians to form a short-lived offshoot called Choc Musica.
Here's the classic "Fatuma Bineta" released the same year:
Bozi shrugged the defectors by hiring vocalist Lidjo Kwempa away from Viva la Musica. He took off to Europe to record new songs, it resulted in Coup de la Vie (throes of life), an album with guitarists Master Mwana Congo sitting in on solo guitar in place of the departed Dodoly , answered those who thought the band was finished along with Freddy de Majunga on rhythm.
Coup de la Vie was a reprise version of Mwana Ya Congo which was a duet with Djo Nolo.
Still haven't covered the rest of 1987, after Djo Nolo leaves, they release the LP: "Zakayi" (1987). which created great success with titles such as "Zakayi" and Sentinelle". The sebene rhythm beat played in this period is called "Viva la Mandolina" as you can hear Bozi shout in some points.
A second album, Mon Mari est Gabonais (my husband is Gabonais), finds Rigo Star Bamundele on solo guitar . Let's give a listen:
When Choc Musica folded a scant year later, Bozi welcomed Dodoly back to his old position. By 1988, the musicians of Anti Choc had reached the level of their Clan Langa Langa cousins. Kinshasa's writers selected them as the year's best band, Bozi as best star, Dodoly best guitarist, and Bozi's composition "La Reine de Sabah' (queen of Sheba), the story of a man's love for a beautiful woman and how it was destroyed by gossip and betrayal, the year's best song:
THE ALLURE OF FEMALE VOCALISTS
Since Congolese Music was a male-dominated field, Bozi was one of the first to break that mold with the addition of female vocalists; Joly Detta filled her position in a more permanent basis. Detta had tried out with the Choc Stars, but her presence, said Ben Nyamabo, had engendered 'indiscipline' in the group. She worked briefly for a group called Afro International (created by vocalist Mimi Ley) and for OK Jazz (Massu and Laylile).
The principal source of the indiscipline Nyamabo referred to had been Bozi's infatuation with the winsome Detta. Now that he was the boss , there would presumably be no problem.
Later, another talented one woman, named Dèesse Mukangi (goddess), a singer from Kisangani, joined the band. She previously was in a band called Super-Afro that was founded by songwriter/guitarist Shiko Mawatu in the mid 80's.
There was also another female singer called
Thiza
Lamounguena who was Deesse's friend, her presence was short-lived.
DODOLY's BIOGRAPHY
Kidima Odon alias Dodoly (Kinshasa, 10/11/1958)
Son of Simon and Kidima da Dorothee Mbimbi, Dodoly, between á 11 years in the music system á Kikwit and is part of the orchestra Leopard. Later it evolved in Super Fiesta, another band of the same city.
In 1974, the artist descends á between Kinshasa and very quickly in the orchestra Za-Banbus Kingabwa. The same whole year 1974 Kidima
Dodoly settled in the town of Boma and opts for orchestra bar "Mother House". The luxury living in the hinterland are suitable obvi-ously
not the guitarist, Kidima Dodoly down once again á Kinshasa, the capital, to pursue his musical career. It is thus that between, in 1975, in
orchestra Zaïna Molende Masina 3.
During this same year, the singer Madilu Bialu, seeking Connecting Components value for his orchestra Pamba Pamba, throws
his sights on Dodoly in order to ensure the guitar solo. They produce for some time but does not seem to find
chassure á his foot. Is constantly seeking, Dodoly integrates in 1976, the orchestra singer Siata Pata Mambo Ley and it evolved as a guitarist.
From 1981 to 1983, he joined the band Stukas Boys Litembo then became in 1985 a member of the Orcheste Veritable Victoria Principal. in
the same whole year 1987, he joined the band Anti-Shock singer Benz Bozi Boziana and is characterized by productions hoisted to top
level. For the record, we will remember his prowess through the following works: "The Sabbath Queen" "Doukouré", "Lubuaku", "Mustapha"
"Joel-Photo", "Matengami", "Beya = Mali"
The artist, based in Belgium, is pursuing a career as an independent musician and constantly sollcitè, he performed with many groups.
To finish it off, here's his evergreen composition:
Posted by

soukousman
at Friday, July 12, 2013
2 comments:


Labels: African Music, African Rhumba, Anti Choc, Blog, Blogspot, Bozi Boziana, Choc Stars, Congolese Music, Dance, Democratic Republic of the Congo, Guitarra, Music, soukous, Soukousman, World Music, Zaire

Sorry for the long inactivity that I put you guys through, it just that I transferred my new base onto YouTube. I'll still post here sometimes so keep track! Today I'm featuring fellow LA-SAPE dresser vocalist/dancer Pierre Belkos who hails from the origin of Congo-Brazzaville, but based in Paris.
LA SAPE
LA SAPE (The Society for the Advancement of Elegant People) is a social movement centered in Brazzaville, the capital of Brazzaville. The movement embodies the elegance style and manners of colonial predecessor dandies as means of resistance. They are in stark contrast with the environment they live in.
MAYOTTE
Before I post the link, let give you some information about the island Mayotte. Mayotte is an overseas department and region of France consisting of a main island Grand-Terre (or Maore), a small island, Petite-Terre (or Pamanzi), and several islets around these two. France gained colonial control over Mayotte in 1843. It is the most populous of the four Comoros Islands in the Indian Ocean off Mozambique in Africa. Mayotte chose to remain a French dependency rather than join the other Comoran islands in declaring independence in 1975. Comoros laid claim to Mayotte shortly after independence and continues to do so. In July 2000, 70% of voters opted to accept greater autonomy but to remain a part of France. In a 2009 referendum, voters approved accession to the status of department by a large majority. In fact, 95% voted in favor of departmental status. On March 31, 2011, Mayotte became an overseas department. An overseas department is part of France that is located elsewhere, not a part of mainland France. On January 1, 2014, Mayotte is set to become part of the European Union. That will make Mayotte the European Union's outermost region.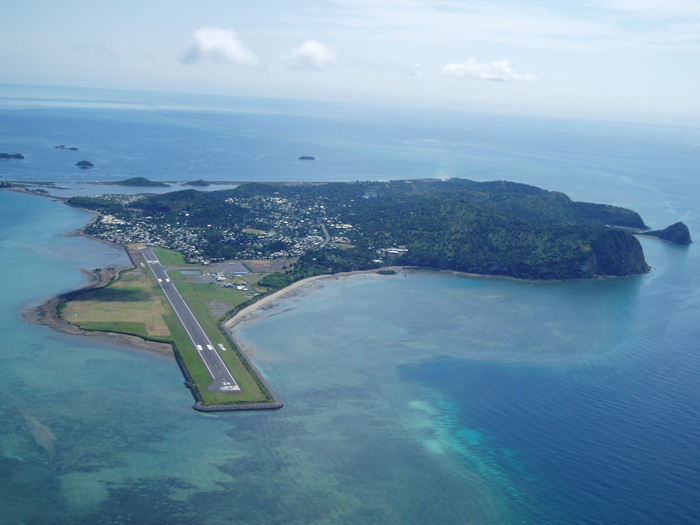 Now on to the good stuff!
Musicians:
Vocals: Pierre Belkos, Soule Ngofo Man
Lead Guitar: Caien Madoka
Rhythm Guitar: Bopol Mansiamina
Bass: Chida Son
Drums: Komba Bellow
Posted by

soukousman
at Friday, July 12, 2013
1 comment:


Labels: African Music, Congolese Music, Dance, Fun, Kwassa Kwassa, LA SAPE, Mayotte, Musique Africaine, Musique Congolaise, Musique Urbaine, Pierre Belkos, soukous, World Music